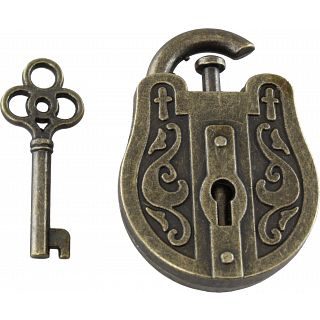 Click Image to Enlarge

Watch video review!

Write your own review!

Request the FREE solution for this item!
Trick Lock 7 - Metal Puzzle
$ 6.50
USD
(...Minimum of 6 Pieces...)
Currency Converter: * Exchange rates shown above are estimates only, and may vary slightly from the rates charged by PayPal or your Credit Card Company.
Product Information
Product Description
Related Puzzles

People who purchased Trick Lock 7 - Metal Puzzle also purchased the following puzzles.
Cast Quartet
Cast UFO